ATTIC
Our sliding doors and storage systems will help you to reclaim the area lost due to slopped, pitched roofs.
Maximise
Maximise your storage space
Our lower height sliding doors will fit perfectly under your pitched roof space.  This solution will allow easy access to your under eaves space.
Find further information here Heritage Loft Doors.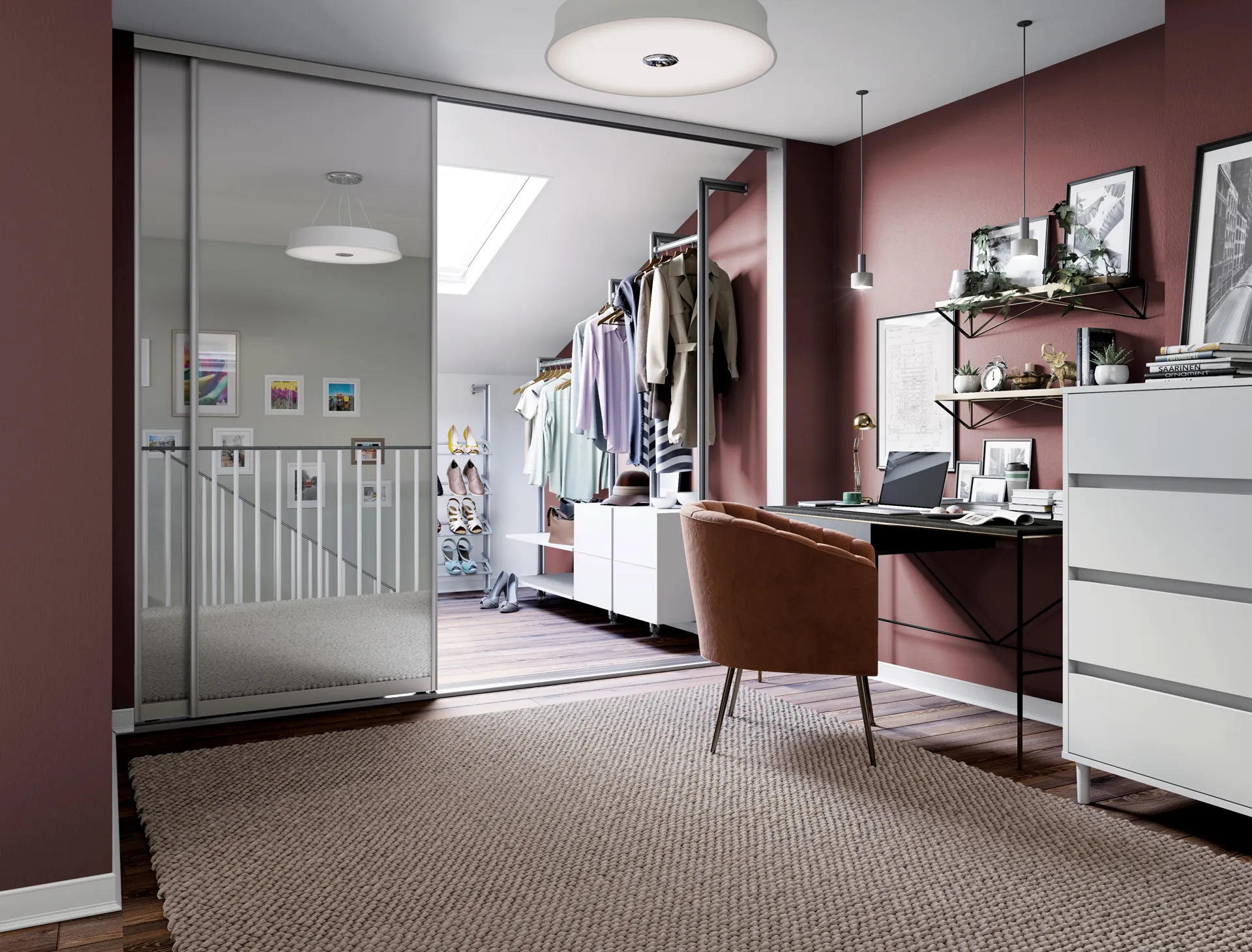 Our Alutec Interior Storage Systems are the ideal solution for slopped roofs.
The system will allow you to 'step' the height of your rails to suit the angle of the space.