UTILITY ROOM
Extra storage solutions for your kitchen, utility or laundry room. Create an organised space to suit all your needs.
Organising small spaces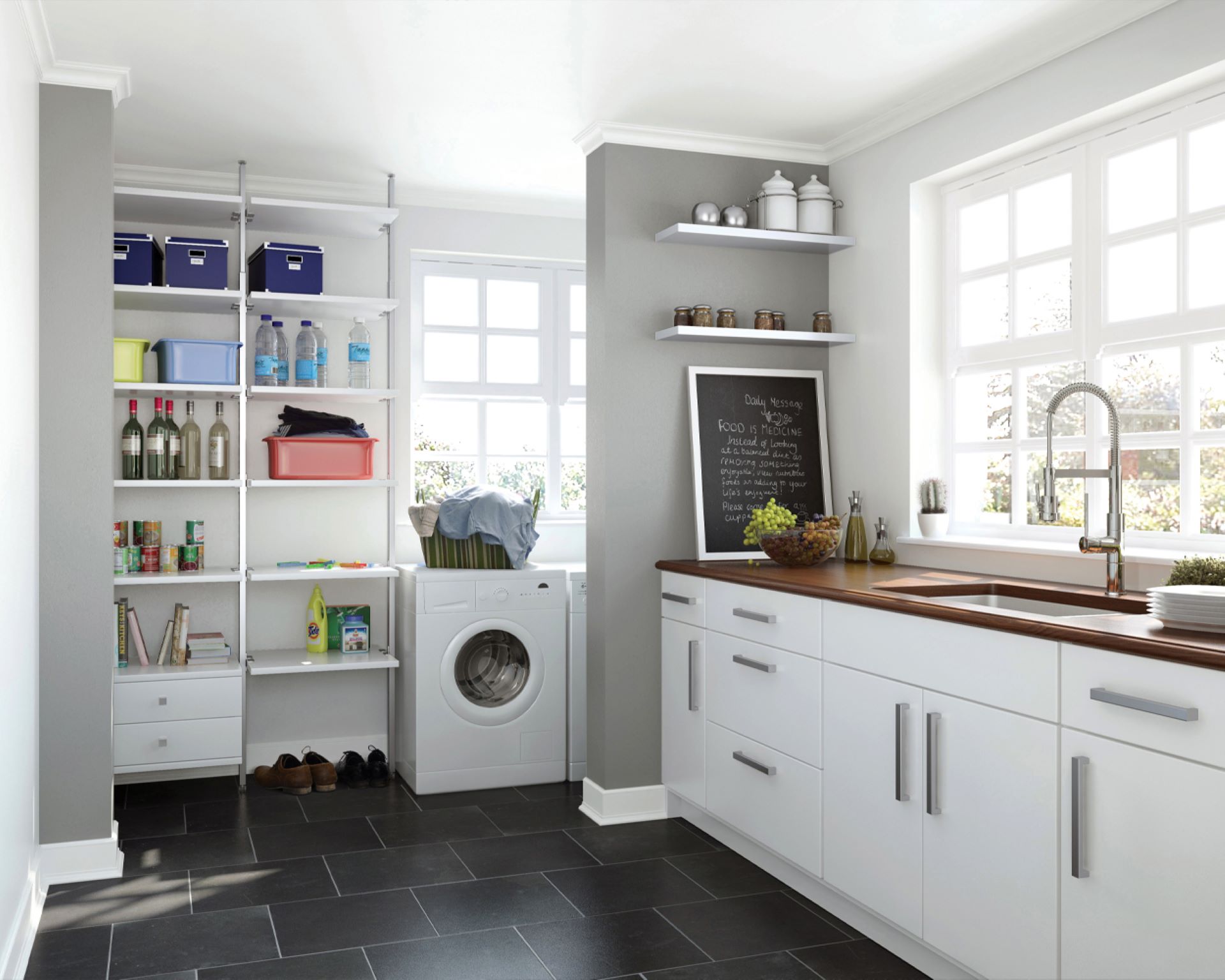 Design a space to suit your needs
Make your chores more bearable with an organised storage systems.
Even utility rooms can be stylish, and functional! Why not add our trouser rack from the Alutec Interior Range or the shoe rack to keep everyone's footwear organised.
Inspiration…. Our sliding door systems are ideal for disguising utility and laundry areas.